Kiara Advani & Sidharth Malhotra Reception: On February 12, Sidharth Malhotra and Kiara Advani hosted a lavish celebration. At Siddharth Kiara's wedding reception celebration, several Bollywood celebrities including Mukesh Ambani's son Akash Ambani appeared with his bride Shloka. The whole party is chatting about Siddharth and Kiara's appearances (Sidharth-Kiara Photos). Along with their lovely connection, their matching in the colour black has won over the public's affection. Nikki Tamboli again rise the temperature of internet by her deep neck blouse.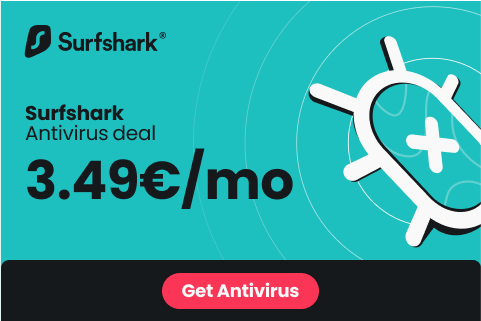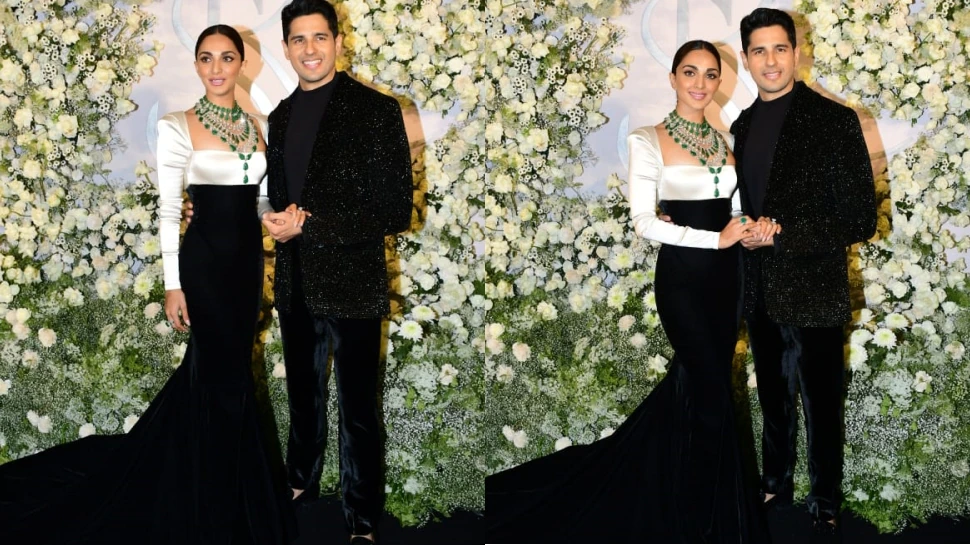 On February 12, Siddharth Malhotra and Kiara Advani hosted a wedding celebration at a five-star hotel in Mumbai for Bollywood celebrities and important people. The couple's appearance continued to be the topic of conversation among the Bollywood celebrities there.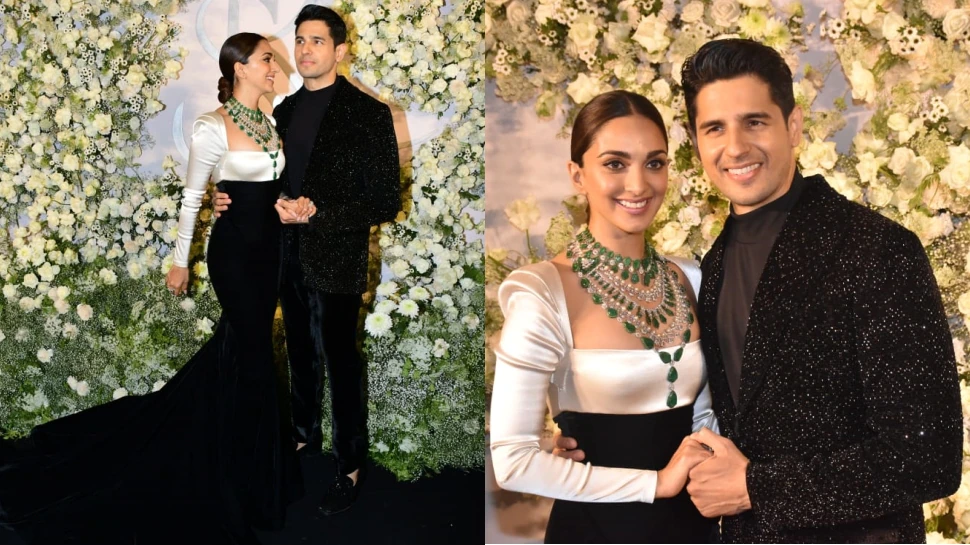 At her wedding celebration, Kiara Advani chose a white and black dress with a big veil. The actress also donned a Maharani necklace that was set with diamonds and emeralds. The actress's ears were devoid of jewellery. People fell in love with Kiara because of the way she looked with her natural shining nude makeup.Sidharth Malhotra and Kiara Advani Lip Kiss photos gone viral from their wedding gallery.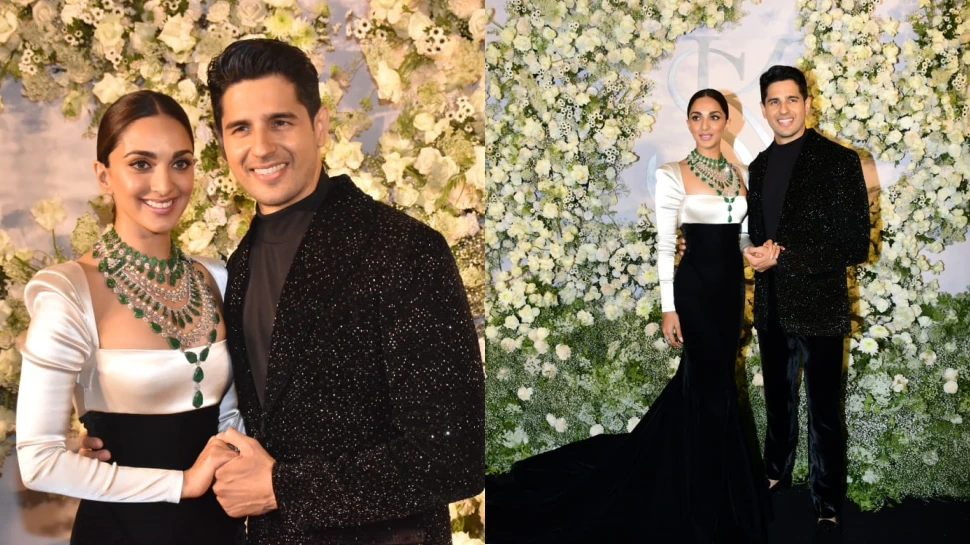 While twinned with wife Kiara, Sidharth Malhotra sported a highneck inner, a black sequin jacket, and black slacks. Siddharth looks really fashionable and handsome in all black.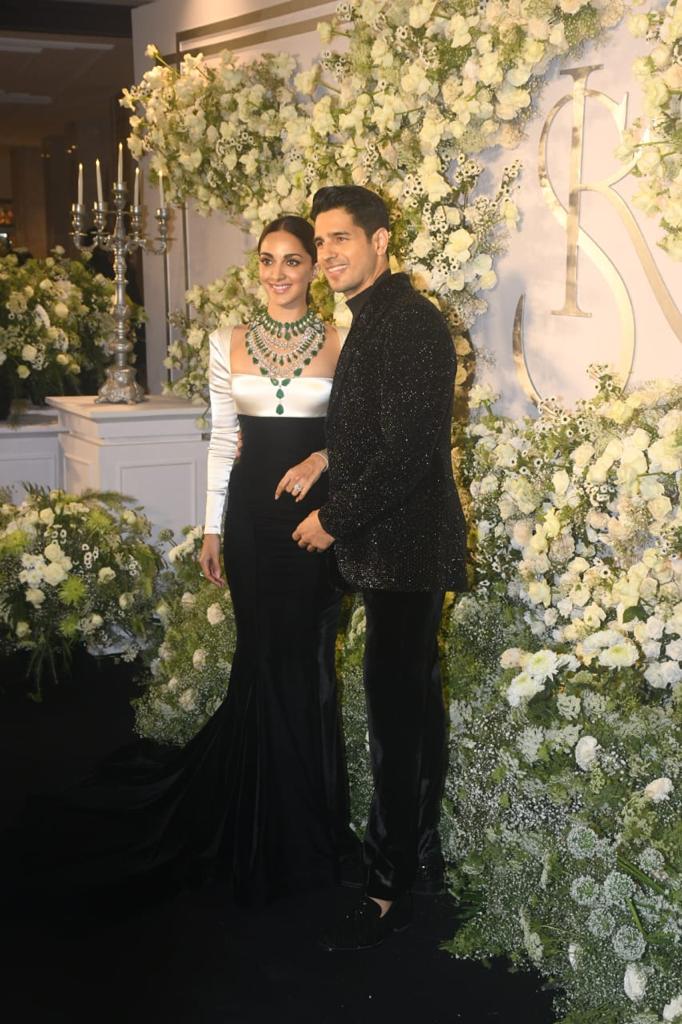 At the wedding reception celebration, Siddharth and Kiara (Sidharth Malhotra and Kiara Advani) were seen exuding the air of a royal couple. Many famous people, including Alia Bhatt, Ajay Devgan, and Kajol, as well as Karan Johar, Kareena Kapoor, Vidya Balan, Rakul Preet, Kriti Sanon, and Varun Dhawan and his wife Natasha, attended the wedding reception of Kiara and Siddharth.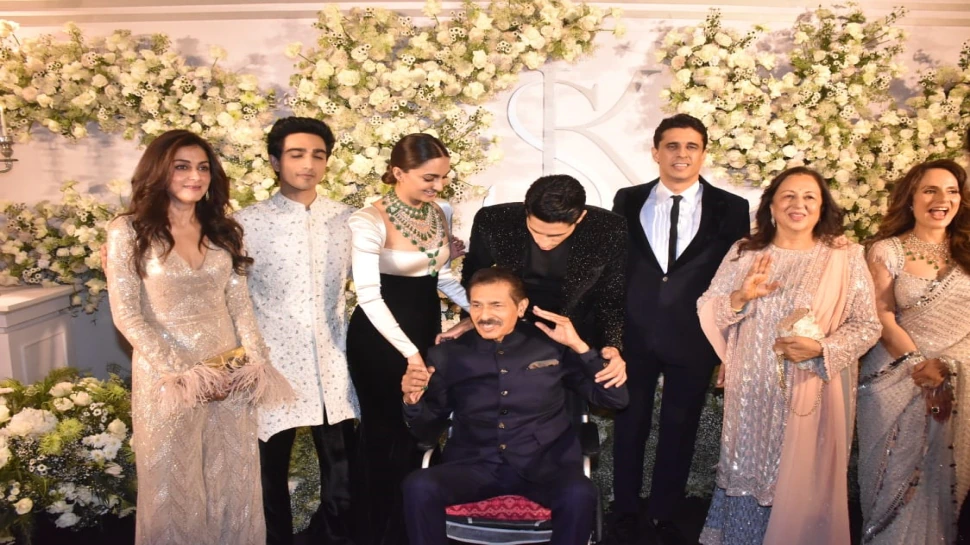 Additionally, Siddharth and Kiara took several pictures of their relatives in the wedding celebration. Internet users like seeing the Advani and Malhotra families together in a single frame. Sunny Leone the sexiest actress of Bollywood, See her sensational photos here.
Also, Follow Us: Facebook, Twitter, Instagram, Youtube, Google News